Jurassic World: Dominion Dominates Fandom Wikis - The Loop
Play Sound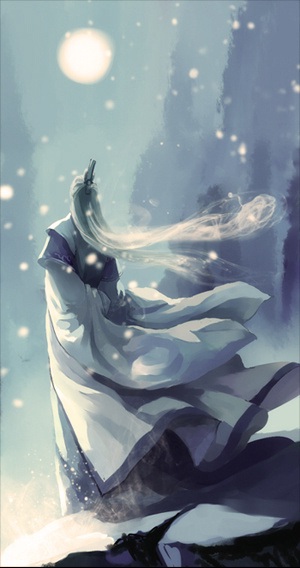 Book 1 Chapter 4: Gathering is the Hardest, Parting is the Easiest.
Origin of the Chapter's Title
The title 最难欢聚易离别 (zuì nán huān jù yì lí bié) is from the poem 阳关引 (yáng guān yǐn)[1][2] by Kou Zhun, a chancellor from the Song Dynasty.
最难欢聚易离别 can be translated as Gathering is the hardest, Parting is the easiest.[3].
An English translation of the poem is unavailable.
The poem 阳关引 in Chinese:
塞草烟光阔。
渭水波声咽。
春朝雨霁轻尘歇。
征鞍发。
指青青杨柳,
又是轻攀折。
动黯然、知有後会甚时节。
更尽一杯酒,歌一阕。
叹人生,
最难欢聚易离别。
且莫辞沉醉,
听取阳关彻。
念故人、千里自此共明月。[4]
Chapter Content
References